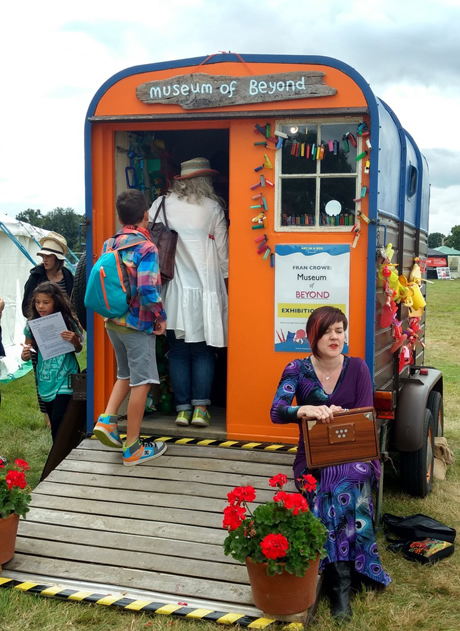 I have long been fascinated by the idea of a mobile gallery - bringing art to unexpected places. So when I saw a vintage horsebox* in need of a home, I just couldn't resist...
Art in a Box made its first outings in August 2016, featuring my current project, The Museum of Beyond, in a roaming gallery of marine litter seen through future eyes. To find out more, visit the museum's website.
Meanwhile if you have ideas for future locations (in East Anglia) for my roaming gallery, then please do get in touch...
*brought back to life by Jon Everett (Love Hut Life)