it's about creating: sometimes a scene; hopefully waves; and occasionally something beautiful.
it's about exploring, informing and sharing
it's about art, projects, ideas and how we live our lives
it's a gallery, a hobbyhorse, a protest, a creation, an exchange, a provocation
it's subversive, it's silly and it's deadly serious
you are invited to dip in, browse, exchange ideas, borrow, download, contribute...and to fly in the face.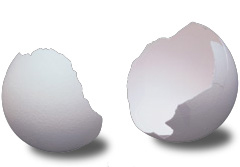 fly,verb, 1.to move through the air with wings. Ex. The shell must break before the bird can fly (Tennyson) 2. to attack by flying, as a hawk does.
face, verb, 1 .(Fig.) to meet bravely or boldly; oppose or resist. Ex. to face a challenge. 2. to turn (a playing card) face upward; expose. 3. to present itself to. Ex. A crisis faced us. 4. (Fig.) to deal with in a practical manner. Ex. A realist faces reality.
in the face of, 1. in the presence of. 2. in spite of. expr. fly in the face of, to defy.
The contents of this website may be copied for non-profit-making purposes but please let me know and include a reference to the original source and website.
My website is also my work space so some items may be incomplete while I am working on them - please keep visiting and see what's new...