C Beyond
I'm so excited to be exhibiting again soon in the lovely Dovecote Studio at Snape Maltings after a long break over the last couple of years. And I'm really delighted that the exhibition will also include a selection of Jayne Ivimey's wonderful hand-sculpted birds from her work Bird by Bird.
If you are in Suffolk come and drop by and find out why we must do everything we can to Stop Sizewell C. Hopefully you can create a bit too!
Note: Other opening times are possible by arrangement.
You can take an online tour of the exhibition here.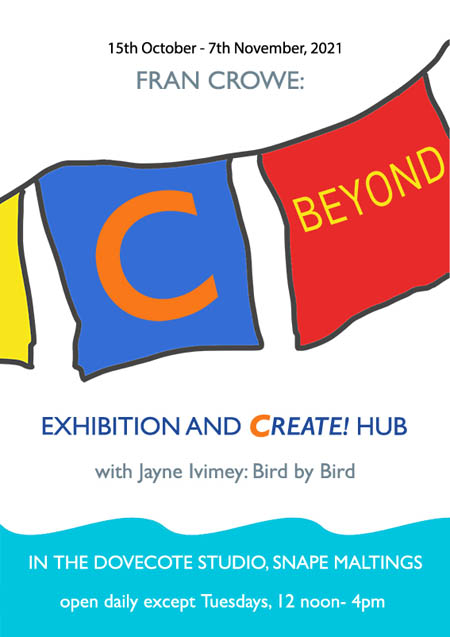 --------------------------------------------------------------------------------
See archived news (including past exhibitions) here