Art in a box at Ufford Arts Festival
I'm loving my roaming gallery, currently featuring my Museum of Beyond project. We enjoyed more exciting outings last summer. Thank you everyone for another warm and enthusiastic reception at the wonderful FolkEast festival - and for the objects you contributed to the Museum!
Next stop is the first-ever Ufford Arts Festival on 14th - 16th September 2018. Do come along and say hello - we'd love to see you there! We'll be by St Mary's Church Hall from Friday afternoon. For more details see https://www.uffordartsfestival.org.
--------------------------------------------------------------------------------
Blue Dot Generation's Arts for Education
I'm excited to be creating a mini installation of The Museum of Beyond (minus horse box!) at Blue Dot Generation's Arts for Education at The House of Vans, London SE1 8SW 26th - 30th September, 2018 - a unique 4-day immersive event of art, photography, performances, documentaries, panel discussions, sport, fashion, workshops and music, aimed at educating us all on the damage we are doing to the oceans. For more information and to see the exciting programme of free events, see https://www.bluedotgeneration.org.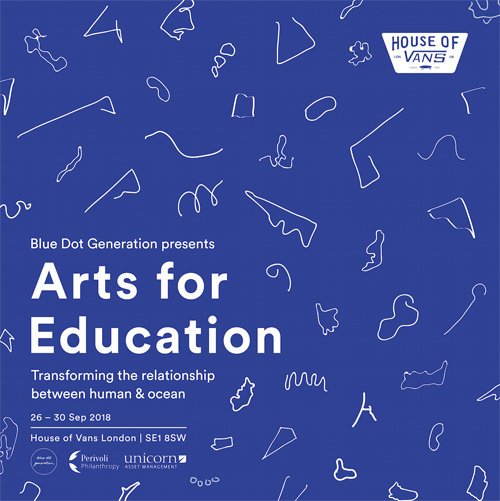 --------------------------------------------------------------------------------
Open Field
I'm thinking about creating an open weekend in the garden and field (and in huts!) at my home here in Suffolk in summer 2019. The land here is a semi-wild haven for wildlife next to ancient woodland so ideal for inspiring an interest in life of all kinds! If you may be interested in contributing an exhibit, performance or event at Open Field, please do get in touch. Ideas that help re-imagine the future (and that help us to make it happen) would be especially welcome. Residencies are available if you would like to come and develop ideas on site.
Contact Fran to find out more.
--------------------------------------------------------------------------------
See archived news (including past exhibitions) here