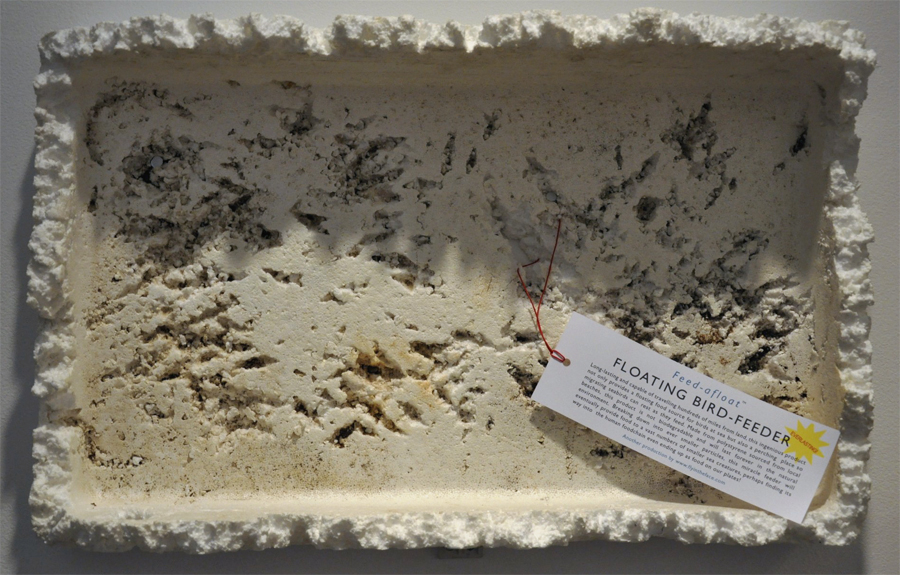 Long-lasting and capable of travelling hundreds of miles from land, this ingenious Feed-afloat bird-feeder not only provides a floating food source for birds at sea but also a perching place so migrating seabirds can rest as they feed. Made from polystyrene sourced from local beaches, this product is not biodegradable and will last forever in the natural environment. Breaking down into ever smaller particles, this miracle feeder will eventually provide food to a vast numbers of smaller sea creatures, perhaps finding its way into the human foodchain even ending up as food on our plates!



Interested? Contact us for a free estimate. Remember it's EVERLASTING!! Offer subject to availability.

Patent pending.

PLASTIC FANTASTIC?


Click here to find out more about plastics, their impact on our seas and wildlife and what we can do to help - including downloadable educational resources.

Another production from www.flyintheface.com.