I keep imagining a future beyond oil... a life without plastics and yet where plastic fragments of our Oil Age lives continue to wash up on the shore. I often think about what future generations will make of these objects (what they might think they are and how they might use them) - and what they might think about us... The Museum of Beyond imagines this future.
Described by visitors as "extraordinary and moving" and "absolutely mind-blowing", the Museum entertains whilst it provokes and, I hope, inspires...
You can visit the museum at www.museumofbeyond.org, or come and visit the museum's roaming gallery if you are in the area.
The Museum welcomes new submissions at any time. Just send your ideas, with a photo of your object, to fran@museumofbeyond.org.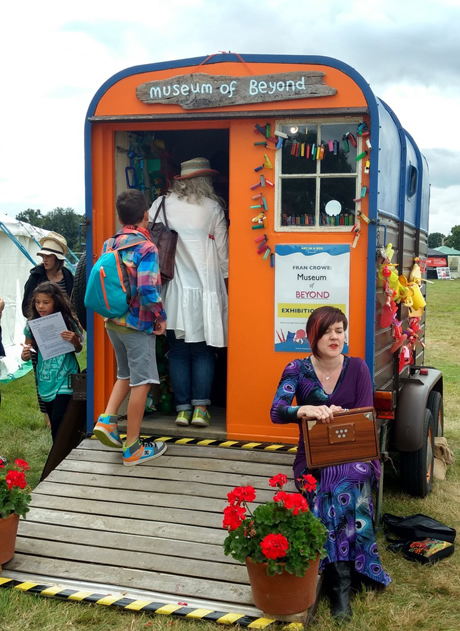 To see the museum's collections and to find out what's going on at the museum
visit www.museumofbeyond.org