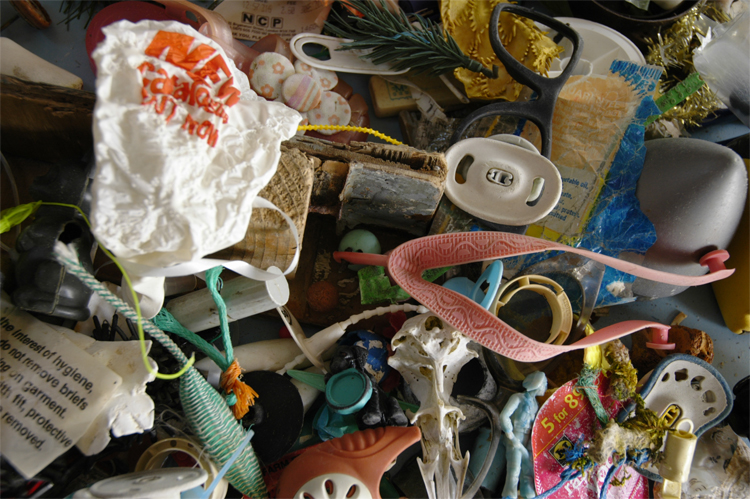 Here's some I found earlier...
The opportunity
A present from... is a range of location-specific sea-side souvenirs, each one unique and exclusive to your chosen location. Just select a location of your choice, for which you can then receive the rights to use the 'A present from' souvenir concept. We ask in return for a small donation to a charity which fights for the protection of our oceans.
The range
You will collect the individual 'souvenirs' from the beach of your chosen location. Depending on the location, a half-hour stroll along the beach is usually more than to collect plenty of rubbish to fill your stall with interesting and unusual items. All you need do is package the items (we can provide pack designs and specifications) and create a colourful and enticing display, using our 'Make a stand' guide to building your own stall.
Choosing a location
Some beaches are subject to more marine waste than others. If you are seeking a business with a high turnover then choose a location with a high number of visitors and with strong on-shore drift.
For sewage-related debris, you will find the best results on an urban, Scottish or West Country beach. If unsure, we recommend you consult the Marine Conservation Society's Beachwatch results to identify a beach that meets your needs exactly.
We expect some beaches to be in high demand. Don't worry though - you will find there is more than enough rubbish for everyone. According to the UN, there are on average of 46,000 pieces of plastic litter per square mile of ocean worldwide and it's increasing all the time - so there is no danger of running out!
The benefits
Help keep your chosen beach clean.
Reduce harm to wildlife.
Raise money in donations and create publicity for marine charities.
Get people talking about the issue.
When piloted in Suffolk and Norfolk, here's what some people have said about 'A present from...':
'Weird, very weird indeed' (Alex, age 8)
'Wonderfully provocative' (Stephen)
'Enter the Turner prize' (Julie)
'A wonderful insight into society, bad habits and fascinating items' (Chris & Eileen)
'Fabulous display to highlight a sinister side of seaside- wonderful!' (Jo, Violette & Beatrice from Greenwich, USA)
'It's disgusting' (Georgia)
'Excellent way to spend the Bank Holiday' (Charles from Nottingham)
'It made me laugh, think and cry - all at the same time' (Joy from Suffolk)
'It's art and the emperor's new clothes and ecology and two fingers to material consumerism that is souvenirs - love it!!' (Georgie from Tiptree)
'Fascinating and disturbing' (Ann & Peter from Thorpeness)
'Made my day...Brill' (Peter from Ipswich)
'Some made me feel sick' (Alec from Derby)
'It was very fun' (Oliver from Ipswich)