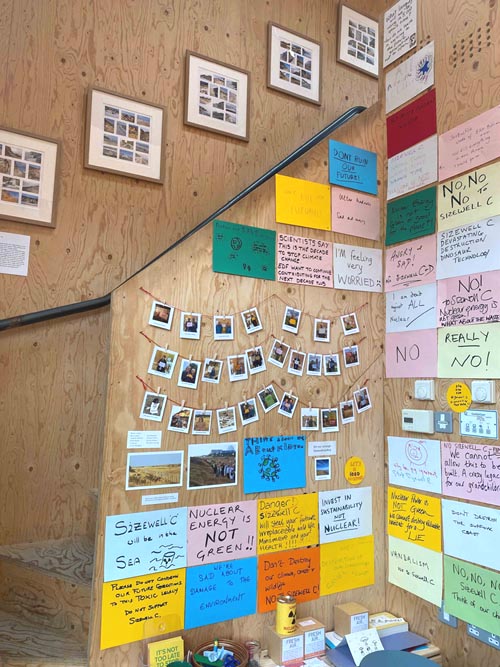 The exhibition includes a Create! table inviting visitors to the exhibition to create a personal message showing how they feel about Sizewell C to share via Instagram #sizewellcnot4me. I would love you to keep adding your pictures and words using #sizewellcnot4me or you can email your photos to me here.
This is going to affect us all, whether you live in or visit Suffolk or not - do please add your voice and share with friends and family!
Remember, it doesn't have to be like this. There are many small things we can all do that, taken together, can genuinely still make a difference. It's really not too late to stop Sizewell C and to ensure they'll never be a C in Suffolk!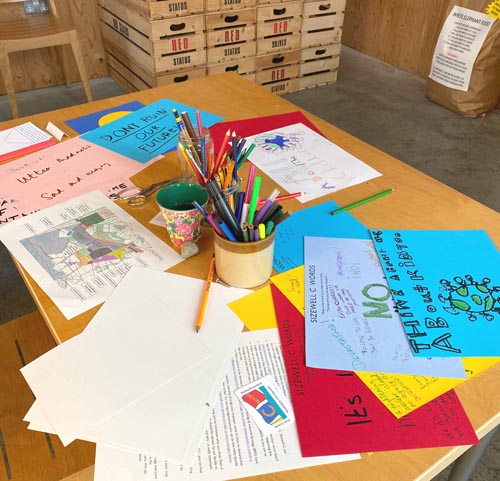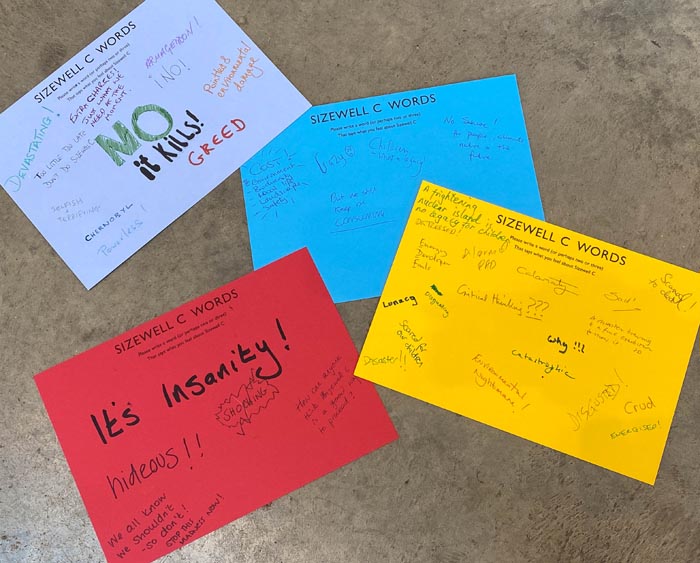 Visitors to the exhibition were invited to write Sizewell C Words to say what they felt.
or return to individual artworks:
C Beyond introduction - NO NO NO (hopes for our children) - The Elephant in the Room - Jayne Ivimey's Bird by Bird
The Sizewell C White Elephant - Sizewell C needs YOU - Out of Order - Battered Seafood - Nuclear island?
Walking at the Edge - C Views - Sizewell Scud - #sizewellcnot4me
return to flyintheface homepage